Fallas 2021 Cremà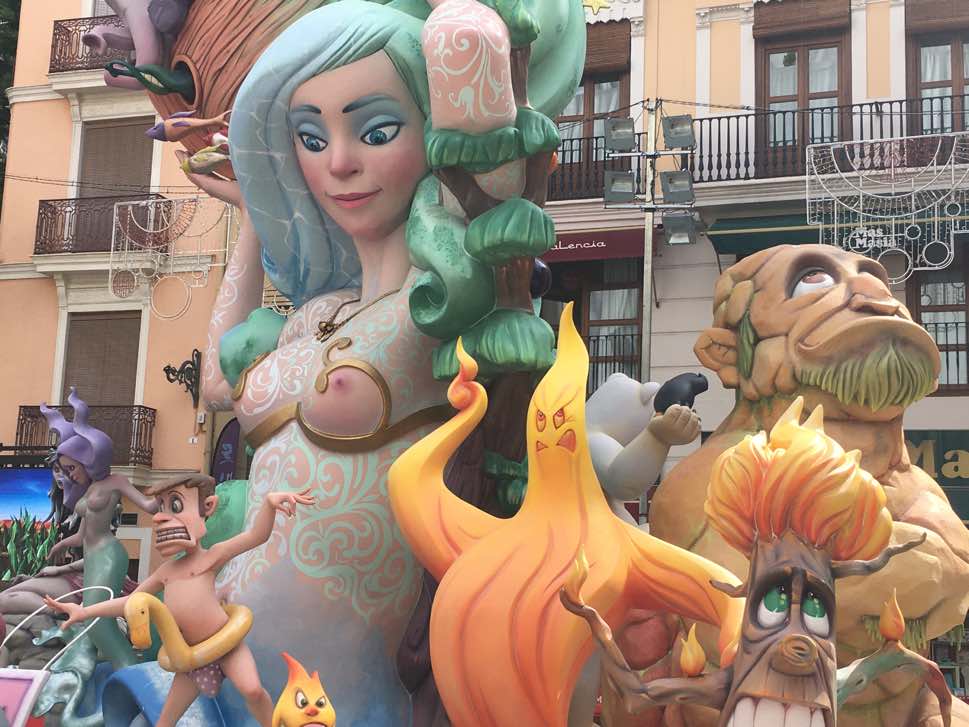 A grand finale today forms the culmination of intense preparation by passionate enthusiasts throughout a whole year. The offering of flowers continues today in two locations.  Queens of las Fallas, Falleras Mayores, of Valencia and their Courts of Honour head to the image of the Patriarch at San José Bridge at 10 am. A tribute to the poet Maximiliano Thous follows at 11 am at his monument located at the intersection of Sagunto and Maximiliano Thous streets. A further tribute follows. This time to the maestro Serrano, held at 12.30 pm at his monument in Reino de València Avenue.
Traditional firecracker displays, mascletà, are also held today at various locations throughout the city at 2 pm with a pause before the next phase at 6 pm, when High Mass in honour of St Joseph is held at Valencia Cathedral.
A choreographed  burning of fallas then starts to light up the sky across the whole of the city, beginning with the infant sculptures at 8 pm. This is followed by the prize winner in the special category at 8:30 pm and then at Plaza del Ayuntamiento.
Finally, burning, cremà, of the rest of the ninots commences across the whole city at 10 pm. Massive bonfires ensue with flames licking high into the night sky. The prize winner in the special category is next at 10:30 pm. Then, attended by many of the fire brigade, the last to fall is the centrepiece standing at Plaza del Ayuntamiento at 11 pm.
It's over for this year. Dismayed and cheerful souls roam the streets while city authorities begin a massive cleanup. More on the topic of Fallas in the events overview.