Fallas 2021 Ninots Infantil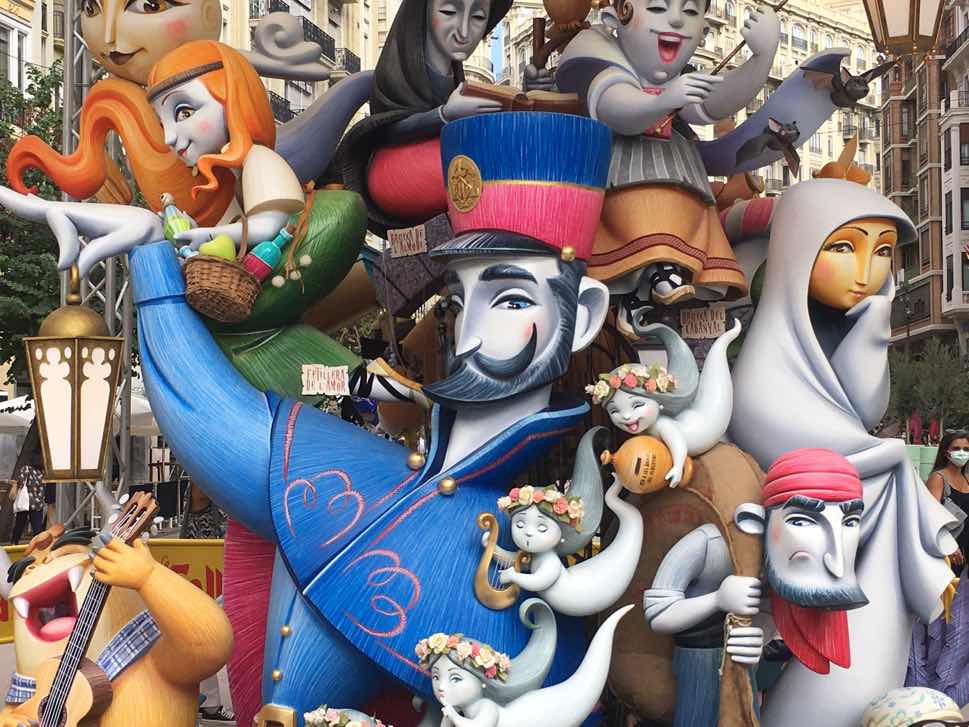 Completion of setting up the infant sculptures, fallas. Today also sees the closure of the traditional Ninot exhibition, following which, these larger figures will be transferred to their final display in all neighbourhoods too. The "people's verdict" is proclaimed, which saves one figure from being burned this year.
Enormously loud, traditional firecracker displays, mascletà, are held at various locations throughout the city at 2 pm. At 11 pm, the Nit de L'albà fireworks displays are also held on the fallas around the city. More on the topic of Fallas in the events overview.