AIRPORT GETAWAY IN VALENCIA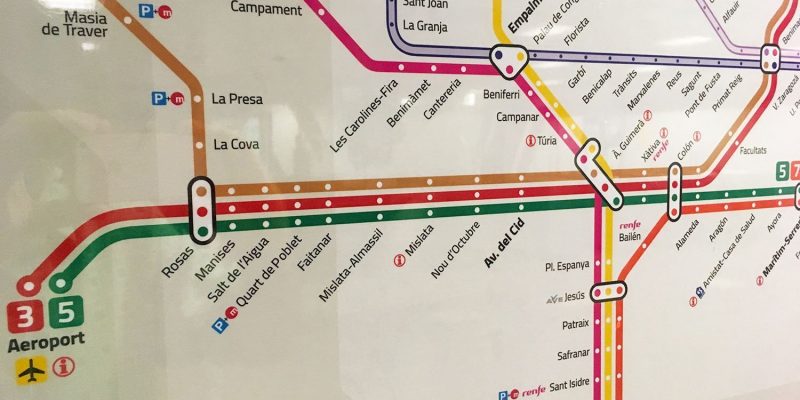 Airport getaway is very easy and quick because Manises airport is comfortably close to Valencia city centre. As most expat residents will have noticed, planes are visible in the skies south east of the city centre. They perform their gentle descent on final approach to the runway. Occasionally the wind turns so take off is also across built up areas. Fortunately though, aircraft noise pollution is minimal and rare.
Parking is available for those who wish to drive. Located directly opposite the terminal it has easy access to and from arrivals. Departures are also easy to reach, albeit via a raised walkway and lifts to other floors.
Train and taxi
The metro station for trains to the city is underneath the terminal. One escalator down from arrivals, two up for departures. Lifts are also available. Screens with flight information are easily noticeable. Ticket vending machines accept cash and cards and the service window in manned at most hours. Long queues at either are seldom. At the time of writing, the single fare is € 3,90 downtown. Tickets are reusable. Trains run shortly after 5 am until approximately 11:30 pm.
Taxis are always available and are the only alternative for flights arriving late or departing early. The ride can cost between €15 and € 25, depending on traffic, distance to destination and time of day. Drivers are normally friendly, mostly helpful and drive well. Your writer has noticed marvellous reactions to a few words of accented Spanish. Well worth the attempt!
By Vincent Green, Jun 11 2018
The airport of Manises is a mere stone's throw west north west of the city of Valencia. It is easily and predictably reached by metro or taxi within twenty to thirty minutes from downtown.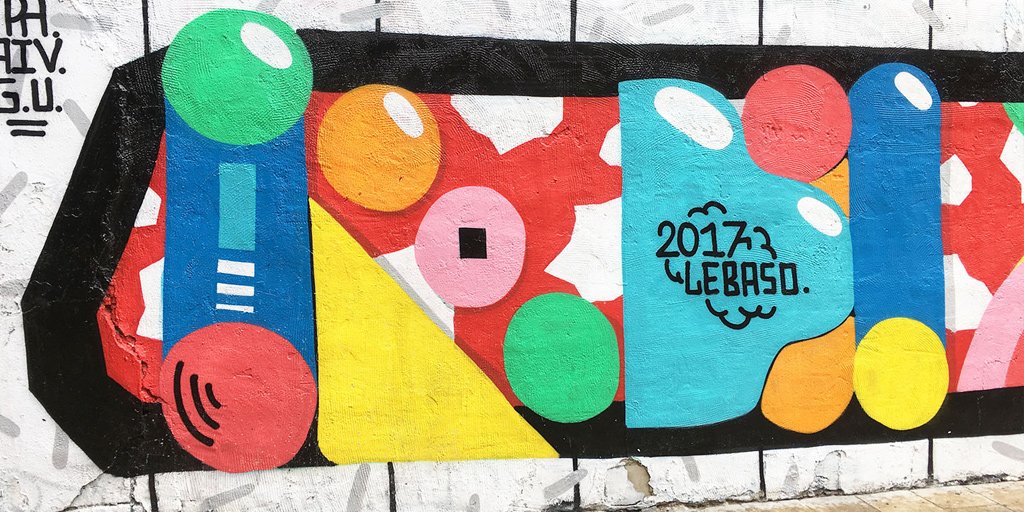 The street art scene in this Mediterranean city is alive and thriving. Tiny, hardly noticeable, scenes vie for attention as passionately as many vast, metre-high murals. Many pieces appear harmonious, others make a more aggressive statement.