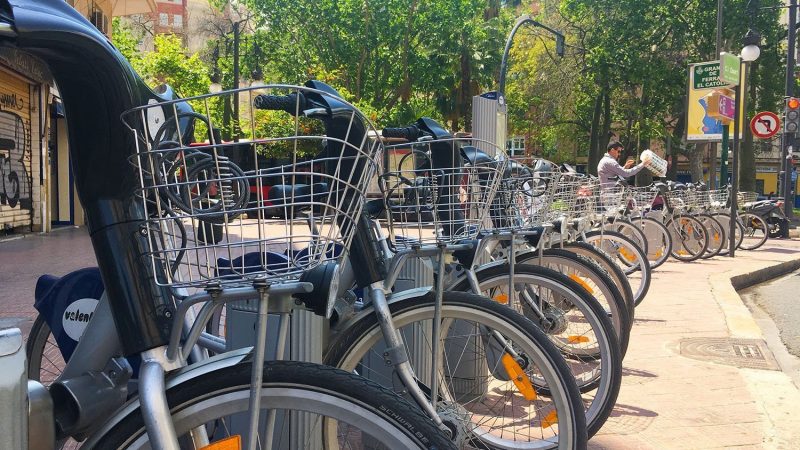 Bike paths have been available to cyclists in Valencia for many years. The current administration has improved the situation by implementing many more kilometres of dedicated lanes, even along major roads.
The traffic in the city may at times feel a little hectic but bicycles are everywhere too. Riding a bike in Valencia is, on the whole, safe and terrific fun. The weather plays a huge factor too, with rain days at a minimum during most times of the year.
Whether riding along the beachside promenade or through the Turia, the feeling of spacious freedom is a joy to experience. Bike riding is on the increase both with residents and tourists.
The past couple of years has seen a boom in hire shops, where a bike is available for between some € 8 to € 10 per day. Occasionally large groups of foreign tourist can be inconsiderate.
Valenbisi Mobility
A terrific option for expat residents is Valenbisi. Although their bikes are rather heavy, their sturdiness makes than fairly indestructible. Stands can be found in various numbers across the whole city. On odd occasions a free stand or a bike is unavailable but the nearest alternative is normally not far away.
Most bikes function well but surprises can happen. If a bicycle is damaged in any way, place it on the stand, loosen the saddle, then drop and spin it to face the wrong way. Other cyclists will be in the know and it will also receive the necessary repairs.
The minor annual fee results in a card or can be loaded onto a public transport card. Bike can be taken for thirty minutes for free. Before time is up, slot the bike back into a stand, wait a brief moment then carry on your journey with either the same or a different bike. Or pay fifty cents for each thirty minutes.

By Vincent Green, Jun 11 2018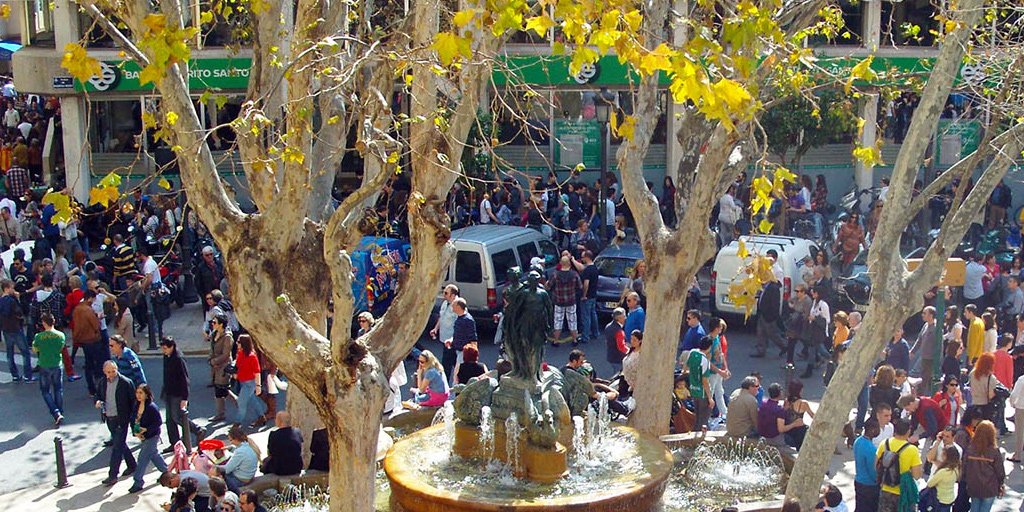 Arrival in Valencia brings with it a few surprises. First impressions of the locals may cause newcomers to doubt their friendliness. That misguided opinion is rectified rapidly. The city's residents are extremely welcoming to foreigners.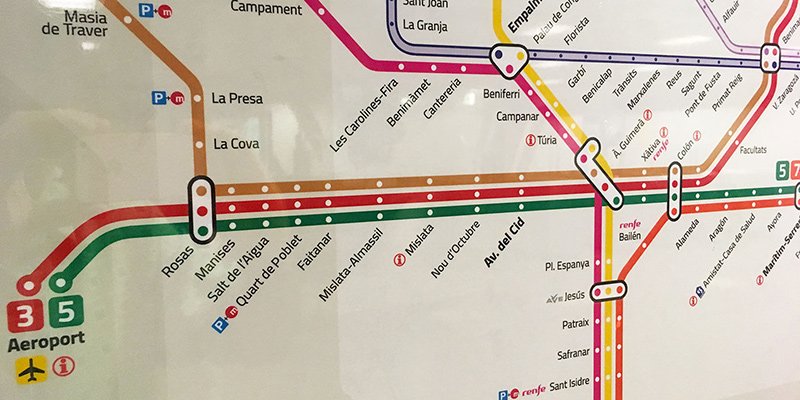 As most expat residents may have noticed, Manises airport is comfortably close to Valencia capital. Planes are often visible performing their gentle descent on final approach in the skies south east of the city centre.