PUBLIC TRANSPORT IN VALENCIA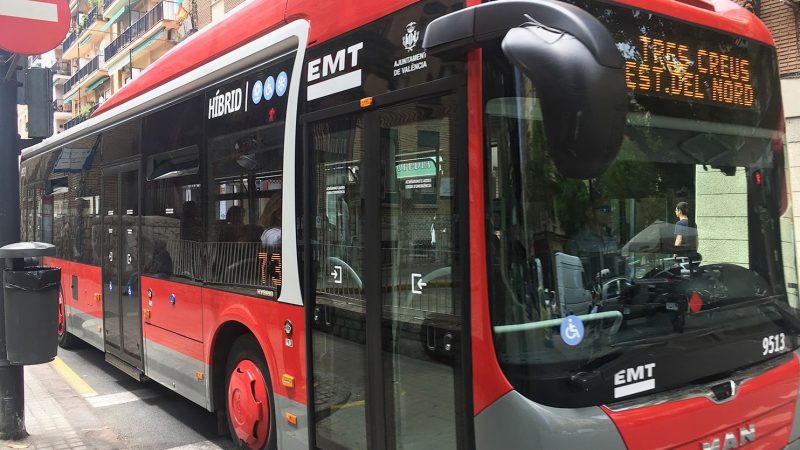 Those contemplating public transport in Valencia can rest assured that the system functions well.
Busses criss-cross from neighbourhood to neighbourhood, many heading through the central Plaza Ajuntamiento. They run frequently and distances between bus stops are short. Route maps that are posted on bus shelters can be confusing at first glance but their logic is simple to grasp. Night busses are also available on many routes.
The trams travel overground near the beach and away to various districts. One line connects with the metro at Maritim Serreria, then weaves its way through Cabanyal. Another option is to head over the riverbed to Pont de Fusta to pick up a tram and travel direct to the beach.
Heavy investment in the subway system has resulted in a reliable and frequent network. While some building has been halted for a while, the service is impeccable and carriages are normally spotless.
Two options are available to travel to and from Valencia airport at Manises. Both head through the city centre. The end of the line is underneath the terminal building to enable easy arrival and departure as well as a reliable journey of twenty minutes or so from the city centre.
By Vincent Green, Jun 11 2018
Metro Valencia
Ferrocarrils de la Generalitat Valenciana 2008
Partida de Xirivelleta, s/n
46014 València
+34 900 46 10 46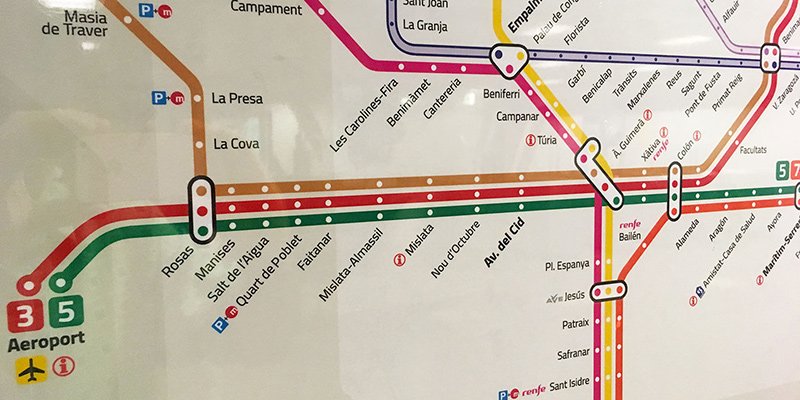 As most expat residents may have noticed, Manises airport is comfortably close to Valencia capital. Planes are often visible performing their gentle descent on final approach in the skies south east of the city centre.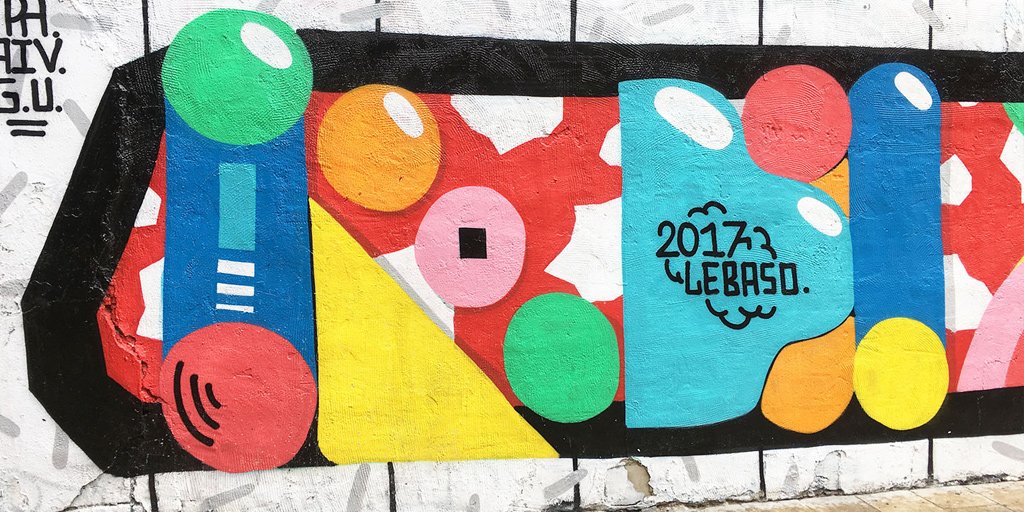 The street art scene in this Mediterranean city is alive and thriving. Tiny, hardly noticeable, scenes vie for attention as passionately as many vast, metre-high murals. Many pieces appear harmonious, others make a more aggressive statement.