MARINA DE VALENCIA
La Marina de València is a unique district that combines business, cultural and public activities in a maritime environment. Nestled cheerfully between the main beach of Valencia and commercial harbour, it is a phenomenal space that excites and surprises.
It covers a vast area of over one million square metres. The distance required to travel from the tip of one pier to the other adds up to an astonishing six kilometres.
MARINA EVENTS
The Marina is a terrific place for entertainment with an ambience that is second to none. Events and activities large and small take place at several locations.
The Marina Beach Club is situated just above the sand on the most prominent pier. Views over the Mediterranean are accompanied by great cocktails and bubbly conversation.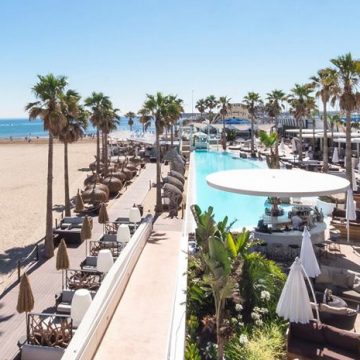 MARINA GASTRONOMY
For avid food lovers, the marina provides many restaurants with a wide variety of ambience and prices. Easily reachable from the city centre, most provide stunning views over the water or magnificent sun downs.
In the Veles e Vents building a family run group of restaurants can be found both Michelin starred and Repsol rated.