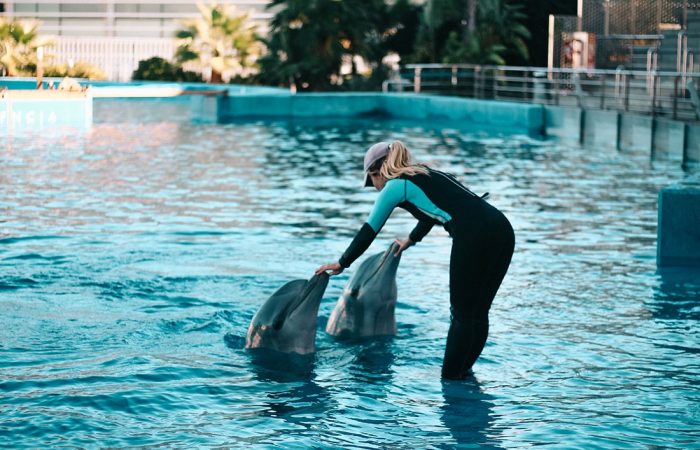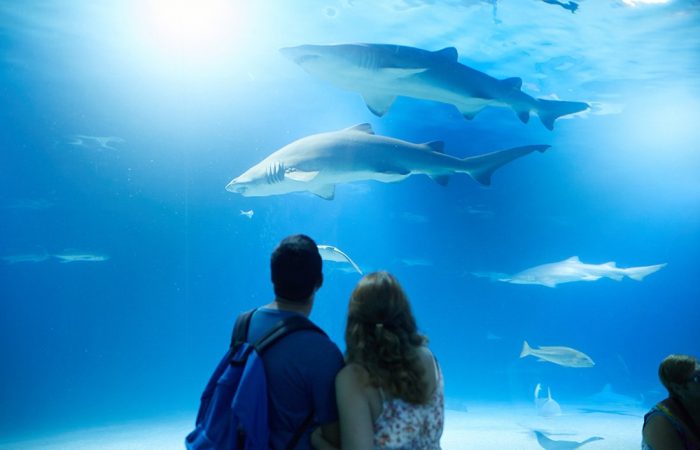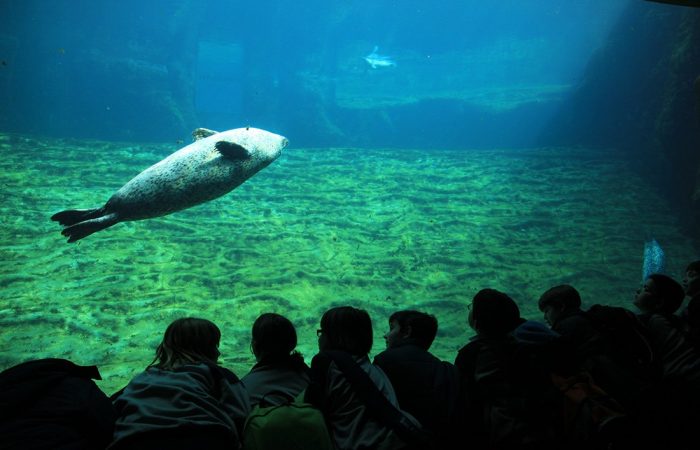 The Oceanogràfic reveals many insights. Each iconic building of the aquarium in the City of Arts and Sciences presents a unique aquatic environment. There are the Mediterranean, Wetlands, Temperate and Tropical Seas, Oceans, the Antarctic, the Arctic, Islands and the Red Sea as well as the Dolphinarium.
The Oceanogràfic is the largest marine complex in the whole of Europe. It is an inimitable space in the form of a journey through the seas and oceans of our planet. It thus reveals the most outstanding marine ecosystems to visitors.
Its avant-garde architecture, the arrangement of the various aquariums, and its scientific, leisure, and educational vocation make the marine world more accessible to visitors and helps them become more aware of the need for protecting its fauna and flora.
With and area of 110,000 square metres, it is one of the largest dolphinariums in the world. Facts include 26 million cubic metres of water with a a depth of 10.5 metres; 6,761 square metres of methacrylate panels of up to 33 centimetres thick; 150,000 cubic metres of concrete and 15,000 tons of steel; over 25 kilometres of piping with diameters ranging from 1.4 centimetres to 1.3 metres.
The Oceanogràfic is made up of different buildings that contain the most significant ecosystems representations of each planet's seas and oceans. A spectacular sphere 26 metres in height, this space simulates two of the most singular wetland areas on the planet: mangrove swamps and fens.
A large dome in the form of an igloo represents the Arctic region. The underwater restaurant located in the centre of the complex, is the most emblematic building of the Oceanogràfic owing to its unique roof designed by Felix Candela. It represents a paraboloid figure similar to that of a water lily, and contains a large aquarium on the ground floor that fits perfectly into the whole of its perimeter.
The Oceanogràfic, hosts a vast array of activities which are designed for professionals and for the general public alike. These activities range from sea turtle recovery and conservation, shark handling and maintenance to sleeping with sharks, firsthand experiences with beluga whales and sea lions through the animal passport activity.
Story Vincent Green,  Image Oceanogràfic Aug 23 2018
The Oceanografic in Valencia excites with surprising insights. Situated in the spectacular surroundings of the City of Arts and Sciences it is the largest aquarium in Europe. Avant-garde architecture creates a magnificent environment for faithfully reproduced marine ecosystems.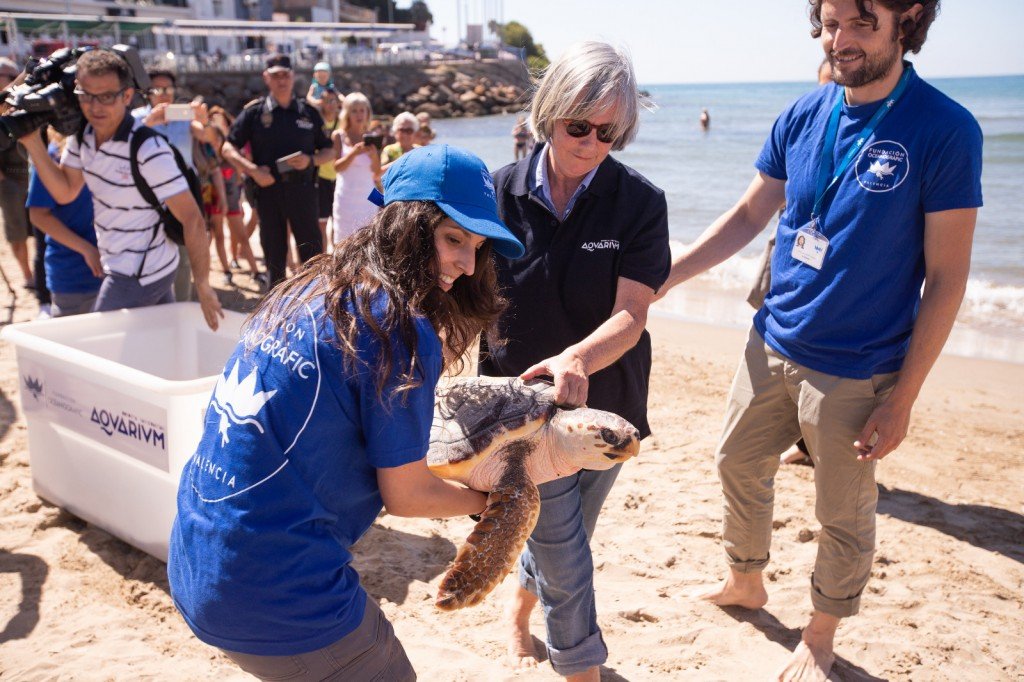 Turtles swim the Mediterranean. Occasionally one needs assistance and the Oceanogràfic of Valencia is proving highly valuable to turtles in distress. Their experts also cooperate effectively with other specialists from different conservation centres on both the Atlantic and Mediterranean shores.
AvanquaOceanogràfic-Ágora S.L.
C/ Eduardo Primo Yúfera, 1
46013 València
+34 960 470 647