MARINA DE VALÈNCIA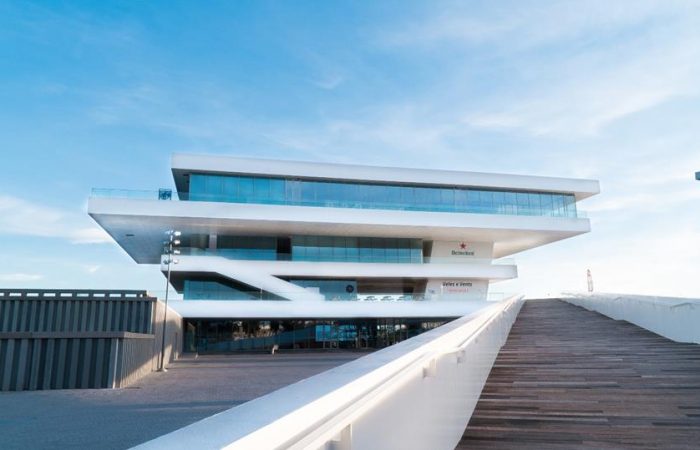 La Marina de València is a unique district that combines business, cultural and public activities in a maritime environment. Nestled cheerfully between the main beach of Valencia and commercial harbour, it is a phenomenal space that excites and surprises.
It covers a vast area of over one million square metres. The distance required to travel from the tip of one pier to the other adds up to an astonishing six kilometres. Situated merely a few minutes from the city centre, this locality is a hive of activity with its sights set firmly on the future.
Throughout its formidable past and current successes, water remains a major theme. Outer and inner docks provide over 800 berths for vessels between 7m and 150m or longer and an average draft of 7,5m. Water sports and related recreational facilities are abundant. Enjoy delicious sea food in unique restaurants too.
The marina also offers numerous and varied spaces for events large and small, indoors or out. It houses the headquarters of one of the most important business centres in the city, Marina de Empresas. The business incubator creates an exciting environment to nurture talent.
La Marina de València is a commercial enterprise under the auspices of the Consorci València 2007. Recent years have seen investment, renewal, structural change as well as strong and diverse development.
Whether arriving from sea or land, the choices on offer are innumerable and experiences second to none. Management and staff have created an environment that oozes genuine service quality. Sit peacefully over a delicious meal, watch the sundown, gaze across the water, enjoy a concert, sip cocktails, dive, waterski or set up a new business in their supportive incubator.
Consorci València 2007
Carrer del Moll de la Duana, s/n
46024 València
+34 963 462 007