At first glance, La Chaise appears to be a furniture store. Look again and a variety of clothes become apparent. Dig deeper and more pieces for the home come to light. Find a bicycle perhaps. Or a few books. Discover works of art too.
La Chaise is one of the quirkiest boutique stores in Valencia. It is impossible to enter this fascinating place without a smile on your face. The proprietors love items from the 1930's to the 1980's. That said, their items of clothing reveal a mix of wonderful modern designs, colours, materials and great quality. For her and for him.
They hold a deep passion for vintage. They rescue long discarded objects and are overjoyed to give them a new life. Some they simply pass on unchanged and in original form. Others they up-cycle and yet more are transformed to give a new purpose for their next owners. They sell, they rent and they undertake projects tailored to clients needs.
Serious recycling
The La Chaise portfolio includes decoration and interior design for the home, office and elsewhere. They update almost anything such as wood or iron to give a more industrial and practical finish.
They are also champions of the street. Did you know that Thursday is the day that many bulky items are disposed of and carried away by refuse collects. Or store owners and sometimes expats.
If you possess furniture that horrifies you, contact these lovely folks and they will most likely make a proposal and transform it. For your home or for sale.
Story Vincent Green, Images La Chaise, Feb 27 2019
The Oceanografic in Valencia excites with surprising insights. Situated in the spectacular surroundings of the City of Arts and Sciences it is the largest aquarium in Europe.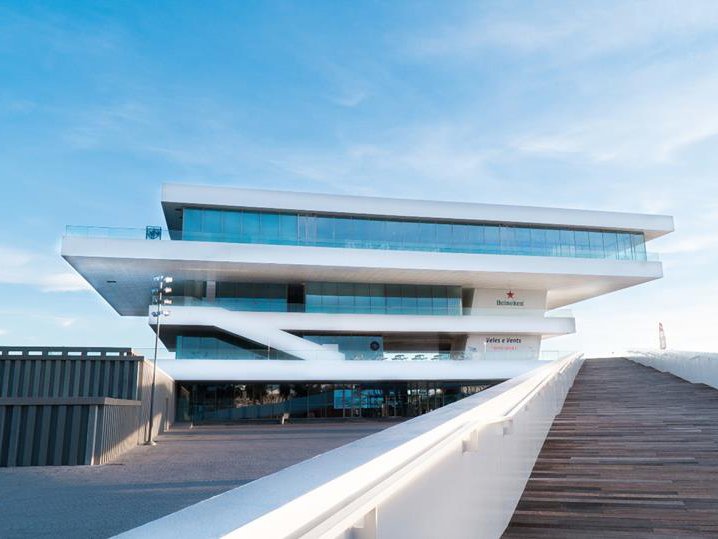 La Marina de València is a unique district that combines business, cultural and public activities in a maritime environment. Nestled cheerfully between the main beach of Valencia and commercial harbour, it is a phenomenal space that excites and surprises.