MARINA EVENTS
The Marina is a terrific place for entertainment with an ambience that is second to none. Events and activities large and small take place at several locations.
The Marina Beach Club is situated just above the sand on the most prominent pier. Views over the Mediterranean are accompanied by great cocktails and bubbly conversation. During spring and summer months an extensive programme offers various styles and flavours of music, either DJ sessions or live, afternoon or evening. It is possible to chill too.
The Marina Sur is a large area invaded for live music events. Located deep into the south marina, large performances create a powerful space and a vibrant atmosphere evening and night. Regulars such as the Marenostrum Xperience, Valencia Music Experience attract packed crowds of revellers. A Fuego Festival brings trap, latin and urban genres to the stage while the Bienvenidas Universitarias also attracts young audiences. National and international concerts are also hosted here with some events including some beloved fireworks.
A relaxed venue is the bandstand on the Plaça de la Sal. Between February and May, rock, pop, funk, jazz and folk concerts are hosted free of charge. More traditional fare is on offer from April to June. These are also popular and free to experience. Larger performances are held periodically on a stage built close by.
Sports events also come and go at the Marina. In December 2018 the City of Valencia Marathon will skim the Marina making this a marvellous place to view the participants going through their paces.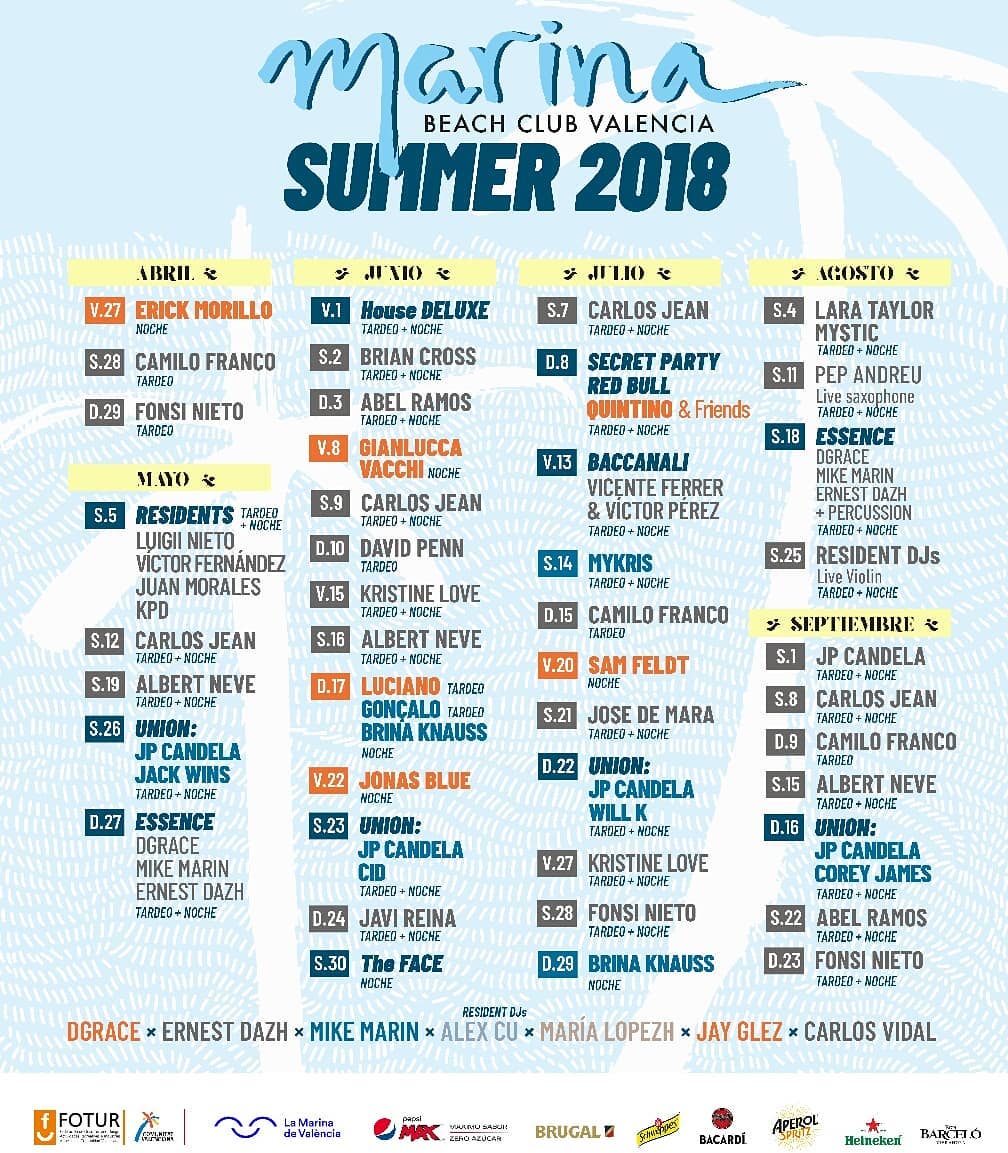 By Garry Green / Jul 11, 2018