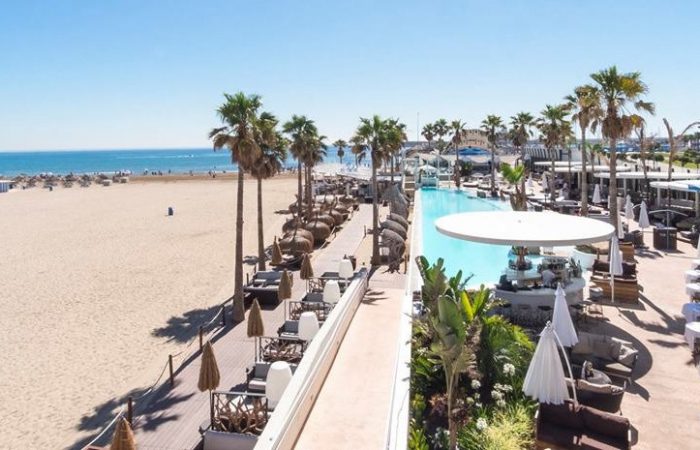 For avid food lovers, the marina provides many restaurants with a wide variety of ambience and prices. Easily reachable from the city centre, most provide stunning views over the water or magnificent sun downs.
In the Veles e Vents building a family run group of restaurants can be found both Michelin starred and Repsol rated. Focussed on menus of Mediterranean cuisine, La Sucursal is located on the upper floor where panoramic views match the quality of the food. On the ground floor with views of the harbour, La Marítima is specialised in Mediterranean rice dishes and freshly chosen fish prepared in their wood-fired oven. Vertical also serves a choice of menus, while Malabar offers steaks and beer. Coloniales Huerta specialises in more affordable menus in a relaxed, market store ambience.
For seasonal fish ceviche, fresh fish from the market, other delicacies, a great wine selection all served with a backdrop of most gorgeous sunsets, visit Azul. Blue Marina offers a great variety of paellas, meat and fish dishes. The very best in Mediterranean food with an exclusive selection of local products and rooftop drinks. Panorama offers menus and dishes from fresh products, rice dishes and views to die for.
Sausalito serves Valencian traditional cuisine accompanied by inner harbour tranquility on the terrace; Michelin recognised Vinícolas has rice dishes, fish and seafood; Vlue Arribar has Mediterranean cuisine and a children's area; High Cube is literally on the water with culinary delights and music.
A few more insights in the marina's own words: Destino Puerto for seafood rice and fresh fish; Dos Lunas Beach for paellas and fresh fish; Duna Puerto for Mediterranean cuisine; El Escondite Salmorejo for guacamole and beef burgers; El Faro del Sur Salmorejo, guacamole and beef burgers; Saboramar for paella; El Rincon de los Bajitos serve soft drinks and ice cream.
The Marina Beach Club is on the pier with views over the sea, cocktails, music during an extended summer and several options to eat. Marina Restaurante offers avant-garde and innovative, essentially Mediterranean cuisine, El Portet Restaurante rice dishes, fish and seafood on the beach while Tatami Japanese Food serves dishes that include oriental and sushi beside the pool.
La Marina de València has been awarded different quality certificates including the Q mark for tourism quality awarded by ICTE, the Spanish Institute for Tourism Quality. The satisfaction of each and every client is their main motivation. To achieve it, they engage professionals who are always willing to provide excellent customer service.
Story Vincent Green, Image & Words La Marina, Jul 16 2018
The Oceanografic in Valencia excites with surprising insights. Situated in the spectacular surroundings of the City of Arts and Sciences it is the largest aquarium in Europe.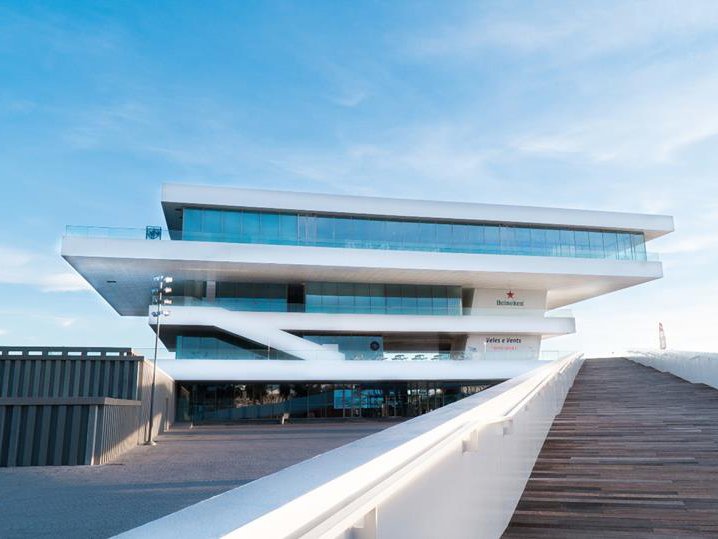 La Marina de València is a unique district that combines business, cultural and public activities in a maritime environment. Nestled cheerfully between the main beach of Valencia and commercial harbour, it is a phenomenal space that excites and surprises.