MARINA DE VALENCIA
La Marina de València is a unique district that combines business, cultural and public activities in a maritime environment. Nestled cheerfully between the main beach of Valencia and commercial harbour, it is a phenomenal space that excites and surprises.
It covers a vast area of over one million square metres. The distance required to travel from the tip of one pier to the other adds up to an astonishing six kilometres.
MARINA EVENTS
La Marina offers an ambience that is second to none. It is a terrific place for events large and small, with entertainment and activities taking place in several locations.
The Marina Beach Club is situated on the most prominent pier next to the sandy beach. Tasty cocktails and vibrant conversation are accompanied by calming views over the Mediterranean sea.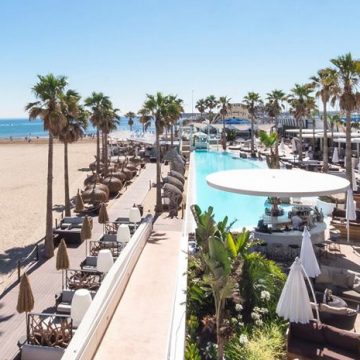 MARINA GASTRONOMY
For avid food lovers, La Marina gastronomy reveals many restaurants with a wide variety of ambience and price.  Most provide stunning views over the water or magnificent sundowns. The Marina is easily reachable from the city centre
In the Veles e Vents building a family run group of restaurants can be found. They are both Michelin starred and Repsol rated.
MARINA BERTHS
The location of the dock, the berths and the range of options on offer, have placed the marina in Valencia firmly among the main destinations for yachts. La Marina de València is a privileged dock on the Mediterranean shore.
It currently has more than 800 berths with sizes from 7 to 150 meters and an average 7,5 meters draft. A range of services are offered by various marine companies.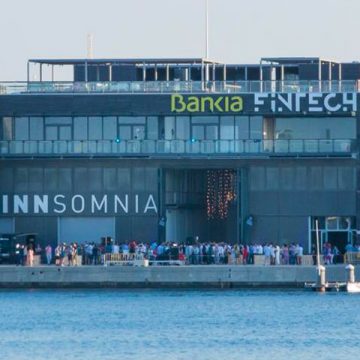 MARINA BUSINESS INCUBATOR
Interestingly, La Marina de València was the 2007 host to the America's Cup. It was the only time the long-standing event had been held in a country other than that of the defender. This was due to Switzerland, the previous race winner, being landlocked.
Nowadays, many of the premises created for the event house successful businesses as well as innovative business incubators.
MARINA VENUES AND SPACES
The extraordinary setting of La Marina de València offers novel indoor and outdoor venues and spaces to host meetings and events.
The location of the public dock on the shores of the Mediterranean Sea and the range of services offered makes it one of the best places to organise sport, cultural, music and leisure events.
This website uses cookies to improve your experience. We'll assume you're ok with this, but you can opt-out if you wish.Accept Read More