Fallas Flower Offering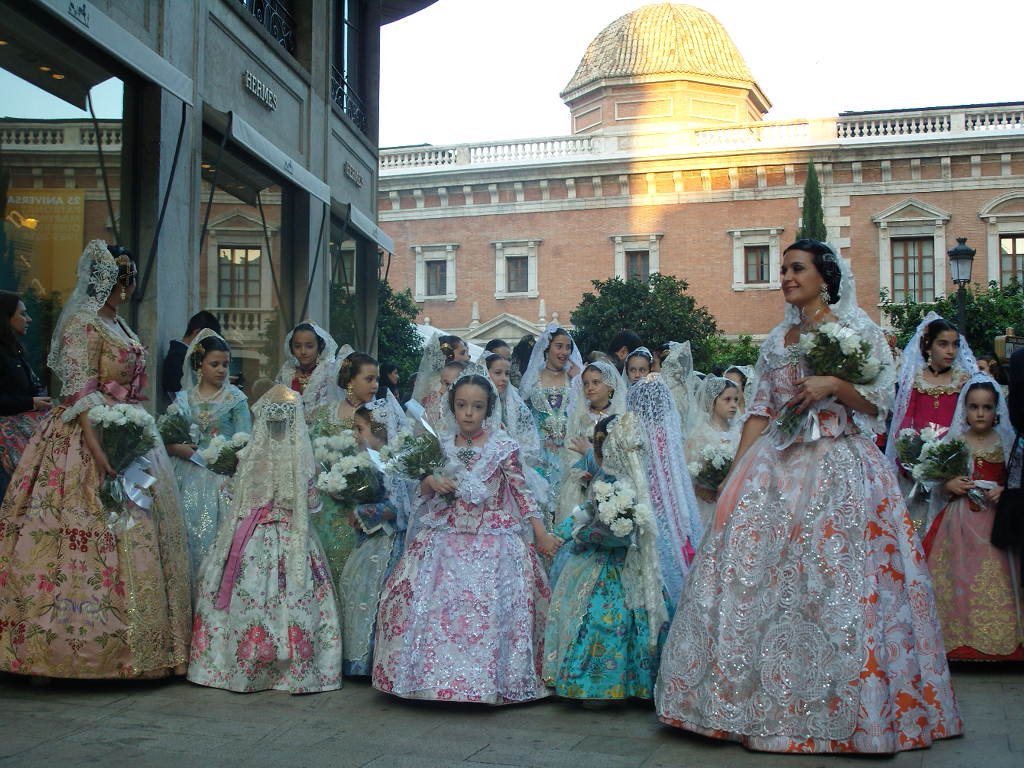 The Fallas flower offering involves members of a vast number of Fallas committees or guilds. Magnificently dressed in traditional costumes, they form a large procession that lasts for hours. The youngest babies held on a parent's arms, elderly and frail, adults and children of all ages participate until late. They offer beautiful flowers to Our Lady of the Forsaken, the city patron, thus creating an imposing sight on Plaza de la Virgen.
The day closes with a pyrotechnic firework display at the Turia on Paseo de la Alameda at 1am.