The Spanish are a gregarious folk. They enjoy the outdoors and their frequent reasons to celebrate. This holds true for the natives of Valencia too.
Generational differences are visible across the board. The elderly are more reserved and less likely to speak a foreign language. They already speak two of their own. Younger locals are open and more willing to interact. All are friendly.
Noise levels don't disturb nationals the way they do international residents. That's because they are loud themselves and simply raise their own voices as necessary. A cacophony ensues and they like the encompassing volume.
Life is defined to a certain degree by expletives such as no pasa nada, tranquilo and mañanaor don't worry, relax and tomorrow. But also by the power of the moment.
A loveable bunch of people, they often appear oblivious of others, even ignorant towards each other. Then they turn up at a market stand and ask who's next before waiting patiently. And keep the family unit together as much as possible. Their children stay up late with everyone else and generally seem incredibly well behaved, content youngsters.
Inevitable change
Younger generations are far more open minded and interact in a different way to their parents and grandparents. The baggage of history has not affected them in the same way as it has older generations.
With old corporate structures crumbling and the Spanish economy regaining its strength, more individuals are taking their fate into their own hands. Numbers of entrepreneurial ventures and startups are rising.
Furthermore, vast numbers of Erasmus students as well as a large influx of expats are bringing even more variety of foreign influences. Especially to Valencia.
By Vincent Green, Jul 1 2018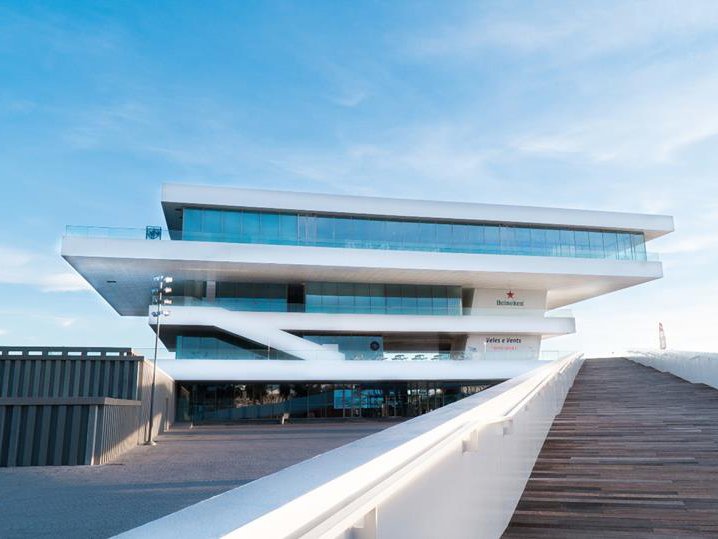 La Marina de València is a unique district that combines business, cultural and public activities in a maritime environment. Nestled cheerfully between the main beach of Valencia and commercial harbour, it is a phenomenal space that excites and surprises.
The Oceanografic in Valencia excites with surprising insights. Situated in the spectacular surroundings of the City of Arts and Sciences it is the largest aquarium in Europe. Avant-garde architecture creates a magnificent environment for faithfully reproduced marine ecosystems.