Feeling the need to brighten up your day? Then La Más Bonita is the place for you. Situated on the promenade of Patacona, it's a good walk along the shore. The ambience is light and so is their cuisine. Breakfasts are delicious, coffee is good. And so is the rest of their healthy menu. Their cakes are simply phenomenal.
It has an atmosphere that's vibrant and bubbly and the terrace is popular. The inner garden is a delight, with weekends especially busy. They also host a space on the beach and have other locations in Valencia city.
Federal Café is an open secret just off city plaza. The windows are designed so they open fully to create benches with small tables during warmer months.The ambience of the century old store space is marvellous.
Delicious brunches served at Federal are popular on Sundays. Tasty coffee is created using fresh milk. The menu comprises many healthy options and the place is a great space to chill or work.
UBIK CAFE LIBRERÍA CAFETERÍA
One of Valencia's classics, Ubik Café is many things to many people. It is highly popular for its inviting daily lunch menu. Its live gigs are packed on Sunday lunchtimes and the play area for children is attractive all day.
It has a pleasant terrace along the pavement and the diversity of their cuisine is is unique. The Ubik Café draws many expats to try their culinary experiments. Whether focaccia or bruschetta, meat or vegetarian or the chef's evening suggestions.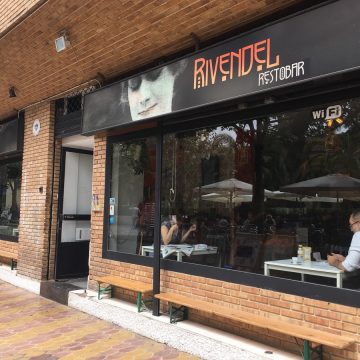 Rivendel is delightful, friendly and vibrant bistro in Valencia. The gastro bar feels inviting. It is light and bright due to its glass frontage. Their menu reveals a good variety of burgers, salads and tapas as well as several international dishes from afar.
Their terrace is a true joy. Tables and chairs are nestled under low, leafy trees offering shade. Situated next to the central library, the sun shines onto Rivendel's terrace all day.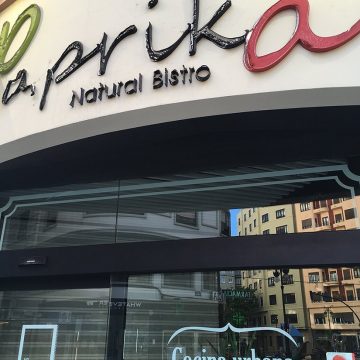 Everything is organic and natural in Paprika. It has one of Valencia's rare bistros downstairs, The upper floor has more of a restaurant flavour. The fresh, clean ambience is flooded with light. Staff are friendly and attentive.
Clientele are always welcome to pop in for a brief moment over an organic cortado. Or to stay longer and enjoy a full, healthy meal. Vegetarian options are available as well as burgers and other dishes.
Amazing Capitals Valencia full of insights for international residents. It is dedicated to helping internationals make choices, settle and participate. Enjoy the bars.