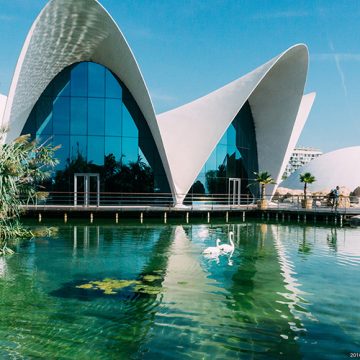 OCEANOGRAFIC IN VALENCIA
The Oceanografic in Valencia excites with surprising insights. Situated in the spectacular surroundings of the City of Arts and Sciences it is the largest aquarium in Europe.
Its avant-garde architecture creates a magnificent environment where the most important marine ecosystems have been faithfully reproduced.
OCEANOGRAFIC INSIGHTS
Each iconic building of the Oceanogràfic in the City of Arts and Sciences presents a unique aquatic environment. There are the Mediterranean, Wetlands, Temperate and Tropical Seas, Oceans, the Antarctic, the Arctic, Islands and the Red Sea as well as the Dolphinarium.
OCEANOGRAFIC TURTLES
Turtles swim the Mediterranean. Occasionally one needs assistance and the Oceanogràfic of Valencia is proving highly valuable to turtles in distress.
Their experts also cooperate effectively with other specialists from different conservation centres on both the Atlantic and Mediterranean shores.
MARINA DE VALENCIA
La Marina de València is a unique district that combines business, cultural and public activities in a maritime environment. Nestled cheerfully between the main beach of Valencia and commercial harbour, it is a phenomenal space that excites and surprises.
It covers a vast area of over one million square metres. The distance required to travel from the tip of one pier to the other adds up to an astonishing six kilometres.
MARINA EVENTS
La Marina offers an ambience that is second to none. It is a terrific place for events large and small, with entertainment and activities taking place in several locations.
The Marina Beach Club is situated on the most prominent pier next to the sandy beach. Tasty cocktails and vibrant conversation are accompanied by calming views over the Mediterranean sea.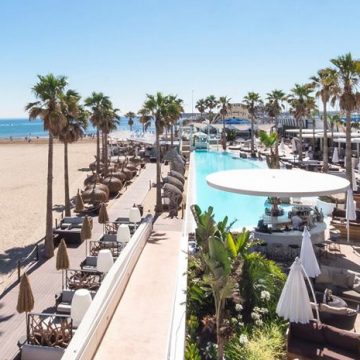 MARINA GASTRONOMY
For avid food lovers, La Marina provides many restaurants with a wide variety of ambience and prices. Easily reachable from the city centre, most provide stunning views over the water or magnificent sun downs.
In the Veles e Vents building a family run group of restaurants can be found both Michelin starred and Repsol rated.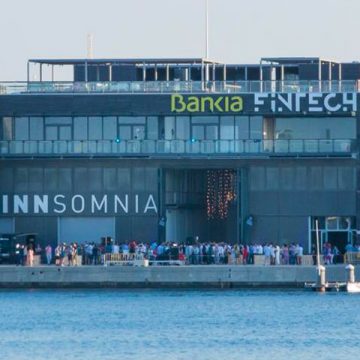 MARINA BUSINESS INCUBATOR
Interestingly, La Marina de València was the 2007 host to the America's Cup. It was the only time the long-standing event had been held in a country other than that of the defender. This was due to Switzerland, the previous race winner, being landlocked.
Nowadays, many of the premises created for the event house successful businesses as well as innovative business incubators.
MARINA VENUES AND SPACES
The extraordinary setting of La Marina de València offers novel indoor and outdoor venues and spaces to host meetings and events.
The location of the public dock on the shores of the Mediterranean Sea and the range of services offered makes it one of the best places to organise sport, cultural, music and leisure events.